Top Healthcare Staffing Solutions Company.
Bridging staffing gaps daily.
Join The Mobile Health Team Family
Mobile Health Team Inc., is a workforce solutions company. We match experienced healthcare professionals with temporary or permanent positions globally.
Our mission is clear, to bridge the staffing gap in the healthcare industry by creating and maintaining long-term working relationships with clients and healthcare professionals. We specialize in temporary and permanent placements in order to meet our client's needs. 
TRAVEL CONTRACT
LOCAL CONTRACTS
PER DIEM
PERMANENT PLACEMENT
TEMP TO HIRE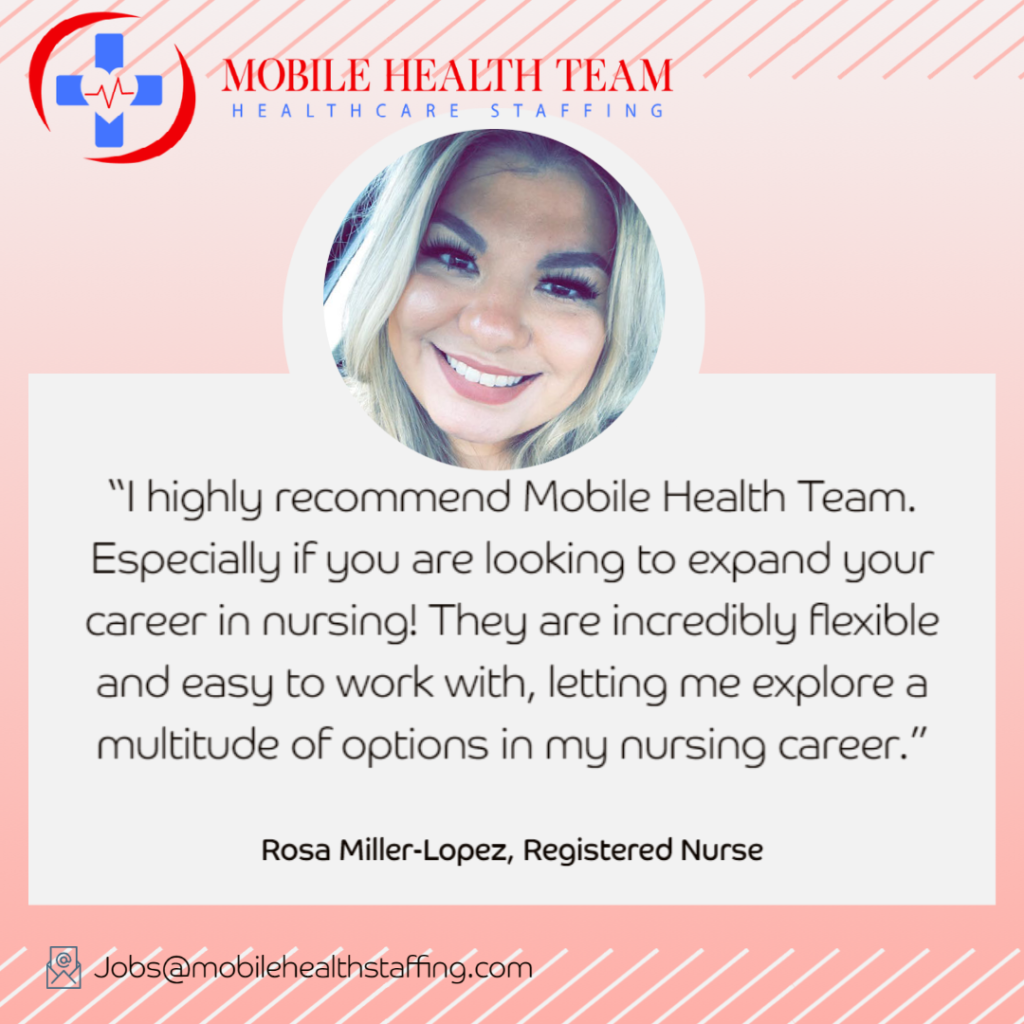 Looking for your next assignment? whether you are looking for per diem, local or your next travel contract we can help.
Contact us at 1-877-795-2217 or [email protected]
ALLIED HEALTH PROFESSIONALS
REGISTERED NURSES
LICENSED PRACTICAL NURSES
CERTIFIED NUSING ASSISTANT
CERTIFIED MEDICATION ASSISTANT
The numbers speak for themselves…
Subscribe for our Newsletter
Subscribe now and we'll update you with latest jobs post.
Make a Difference with Your Online Resume!
Mobile Health Team is also focused on providing our clients with the best healthcare staff, to continue to provide excellent care to their patients.